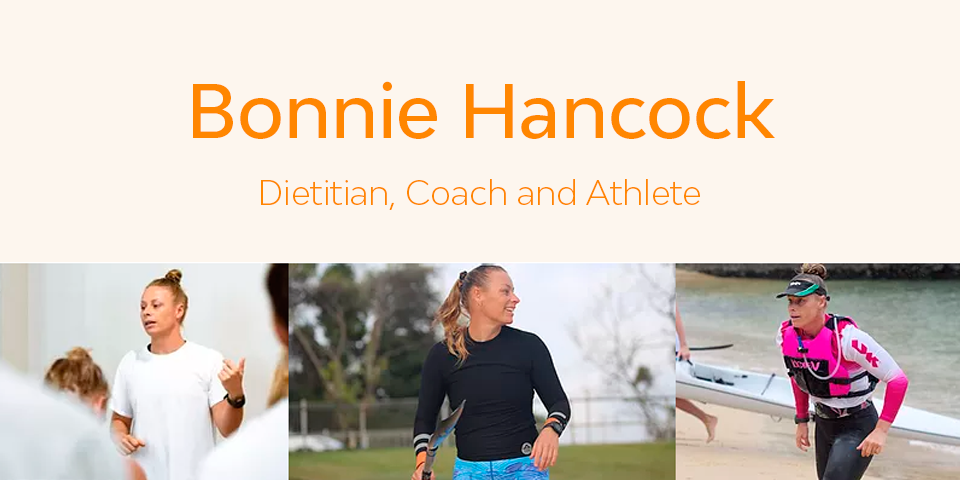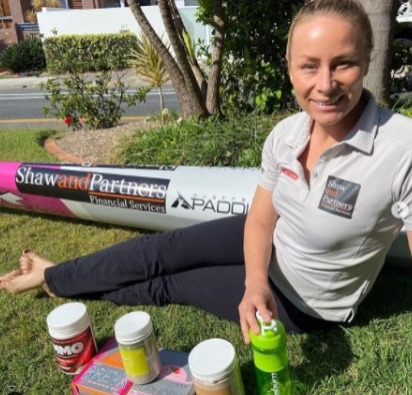 A little about Bonnie
Bonnie Hancock is an Accredited Practising Dietitian as well as incredible athlete. As a professional athlete herself, she is an expert in sports nutrition and implements a holistic approach to nutrition with herself and her own clients to achieve the best health possible.
Bonnie Hancock Megaburn Package
Australian Products - All-natural and designed to promote a healthier way of living
What is your MEGA dream?
To be the youngest and fastest person to paddle around Australia, a feat I'll attempt to achieve when I set out from the Gold Coast in December. Fuelling myself with Megaburn products is going to be super important as I'll be paddling 50-100km per day for 6-7 months.
Do you prefer morning or evening training?
I do a mix of both morning and evening training. I enjoy ocean swimming in the morning when the surf is glassy and flat, however I enjoy ski paddling in the afternoon when the wind is up as I believe you need to train in the elements to better your skills.
What is your Favourite Megaburn Product?
I love the Megaburn bars, they help me to keep my nutrition on track on a busy day. The Chill Out Mint and Euphoria berry are my faves!

In terms of my big paddle I have planned, I can't go past the Greenify to keep my immune system in check.
What does your ideal day look like?
I'm an Accredited Practising Dietitian so I spend my days in medical centres helping people with their nutrition, which I love! I'll either do an ocean swim, gym or run in the morning and in the afternoons I'll paddle approximately 10km on my ocean ski, either at Currumbin with my squad or out the front of Mermaid Beach which is where we live.

In planning the big paddle at the moment, I'm normally moving from one thing to the next in the day so find the Megaburn products super helpful as go-to snacks in between meal.

On the weekends you'll find me out in the ocean, at the movies or hanging out with friends.
If you were to give a speech on global television, what would your speech be about?
I think more kindness is needed in the world, and more support for others. I would talk about how now, more than ever, we need to consider others in our actions and words, and how one kind act can change someone's day or life. If we all work together and help each other through these crazy times, we'll get through it and come out the other side as better, more compassionate people.
What's been a MEGA challenge you have overcome?
When I was 21, I fractured 3 vertebrae in my lumbar spine after I was hit by a surf ski at training. It was extremely close to the spine and took many months to come back from. My first paddle afterwards was one of hesitation and uncertainty but through the help of my coach and training mates, I was able to regain my confidence to take on the big waves again
What is your motto?
When the student is ready, the master will appear
Subscribe to our newsletter
Promotions, product updates, and best offers. Directly to your inbox.